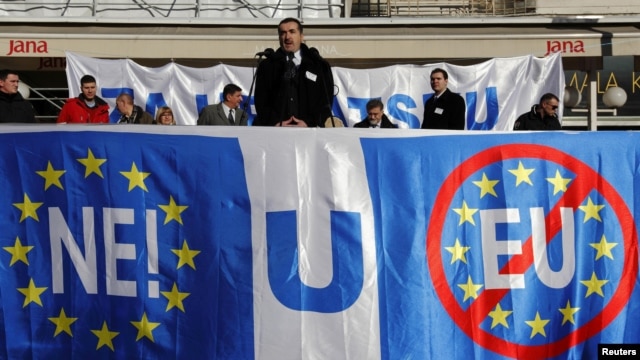 A mere two decades after fighting a bloody civil war in Yugoslavia, Croatia will voluntarily hand over its hard-won independence by joining the EU tonight despite a large amount of opposition amongst the population.
Croatia will get about £11bn for joining the EU which is the same amount as the UK international aid budget or the annual subsidy paid to Scotland. The Croatian economy is in deep recession, unemployment is at 21% and their economy has been downgraded to junk. The Croatian economy is heavily dependent on tourism which will be decimated when EU membership drives up prices just like Greece, Cyprus and Spain to name just three popular tourist destinations that have been priced out of the cheap holiday market.
It's a sad day for Croatia and a sad day for the net contributors to the EU budget (that's 11 out of 28 members from tomorrow) who will have yet another hungry mouth to feed.