UKIP is outpolling the Lib Dems by more than 2 to 1 and more importantly, would hold the balance of power if the polling turned into actual vote share in the next general election.
In
Survation's latest poll for the Guardian
, Labour are still out in front on a slightly diminished 39% with the Tories in second place on a record low of 27%. UKIP are third with a projected 17% of the vote with the Lib Dems trailing in 4th place with just 8%.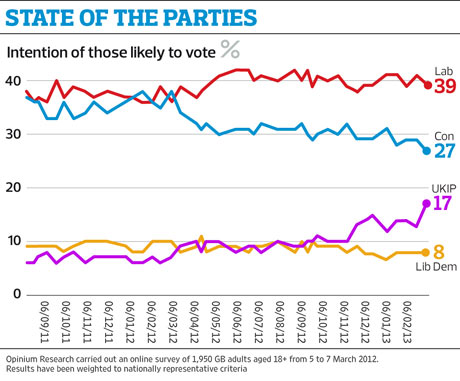 It means that for the first time the only way the Tories could form a government would be with UKIP's help. I'm not suggesting that UKIP should form an electoral pact with the Tories - I would never support such a move unless UKIP was the majority partner - but supporting a minority Tory government on a policy by policy basis would put UKIP in an extremely powerful position.